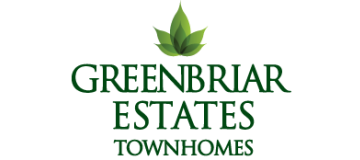 Resident Reviews
Quiet, Friendly Neighborhood
|

Recommended: Yes
Thank you Amber! We appreciate all of the nice things you had to say about our community and staff. We hope you continue to enjoy living here for as long as you like! Please let us know if there is anything else we can do for you!
Great place to live
|Recommended: Yes
We have lived here a little over 2 years and enjoy living here. It's an easy commute to work from here to Carlisle. Very convient to 83 and rt 30. The leasing staff has been quick to respond to any issues we've had along with the mantainence staff.
Thank you Jennifer! We're so glad to hear you've enjoyed living at Greenbriar Estates and hope you continue to enjoy it for many years to come. Please let us know if there is anything else we can do for you!
Awesomely peaceful
|Recommended: Yes
I look living at Greenbriar Estates because it quite, clean and friendly people. The staff is wonderful. the grounds are kept very well.
Thank you Michelle! This is a great review, thank you for all of the nice things you had to say about our community and staff. Please let us know if there is anything else we can do for you to make your stay here enjoyable. Take care!
Very clean, well maintained
|Recommended: Yes
it is a very quiet and nice neighborhood, all the neighbors are very polite and quiet. A lot of kids running around playing together. very clean and well maintained. Eileen the leasing manager is very sweet and kind and returns calls immediately, easy to get along with, we love living here.
Thank you Tracy! We appreciate you taking the time to rate our community and hope you continue to have a great living experience with us!
Very comfortable, safe place to live.|Recommended: YesI love coming home to Greenbriar Estates, I am proud to have made this my home.
We feel right at home, and it was an immediate welcome.|Recommended: YesFrom the start we were impressed with the staff at Greenbriar Estates. Both Abbey and Eileen were extremely friendly, and helpful, not to mention the fact that we felt they genuinely were excited to have us as tenants. Any and all of our questions, and I usually have quite a few, were answered immediately and with enthusiasm. My initial walk through with Jim our awesome maintenance guy was extremely thorough. He explained everything to me, including when they recommend changing filters, using the heating cooling system, and they provide filters for us I appreciate this very much as I have severe allergy issues. Any requests that I've made from maintenance, which were so minor I was hesitant to even ask, were handled the next day These homes are extremely clean, you feel like you're renting a brand new home. The streets are so well lit it feels like it's still day time when I walk at night. There is a little playground that my kids love, and it has a short walking path around it, so I get my steps in while they play, and I can watch them. I would have to say that the only things I'm not so happy about, are things that aren't within the control of the people in the office. I think the water pressure could be much better than it is, and it's no secret I'm not all that happy about not being able to use my propane grill. The only reason I didn't give five stars for the construction part, is because of the design element in the question. The quality, materials, and heating are five star, however, I feel that it's sad that not all the properties don't have an entrance exit from the basement level or the bonus room behind the garage. That's just an opinion, not any sort of short comings in the construction of these homes. I would definitely and have recommend this community to friends and family.
Good residence|Recommended: Yesoverall very clean and proficient. quiet and friendly environment. it may be difficult to escape if there is a fire. spacious apartment.
Great place to call home...|Recommended: YesWe have been at Greenbriar Estates for about 6 months now and we love it. Very clean, quite and comfy. You literally do not hear your neighbors at all when inside. The community is safe and landscaping is always kept up with. Maintenance is quick to respond and paying your rent online is very convenient
Quiet|Recommended: YesEverything in this apartment looks cheap... right down to the plastic hanging light in the dining room. Carpet and kitchen flooring are hard to keep clean. Low water pressure. Other than that it is generally quiet.
Nice Development|Recommended: YesVery nice, quiet, homey, safe.
Wonderful place to live!|Recommended: YesGreenbriar Estates is a wonderful place to live
Wonderful, country modren living|Recommended: YesI would say it's wonderful. Its lovely The best place to live. Family oriented. Pet friendly.